A bank is a territory of wide financial flows and providing security and transparency is very important for such organization.
DeskCamera brings surveillance to bank computers – the most critical area where all the financial operations are moving through. DeskCamera streams a computer screen and webcam into a VMS/NVR system as like it an ordinary IP camera. That allows to monitor and record a computer operator activity through an existing bank's video surveillance infrastructure side-by-side with other physical camera's video footage.
A bank will also benefit of using DeskCamera in ATMs. The software can stream ATM screen and ATM camera in real-time directly to a security department. It makes using ATMs much safer for customers and provides all the evidence in case of an incident.
DeskCamera is a software-only solution, the installation process takes only seconds and could be done remotely
Surveillance to Bank Computers and ATM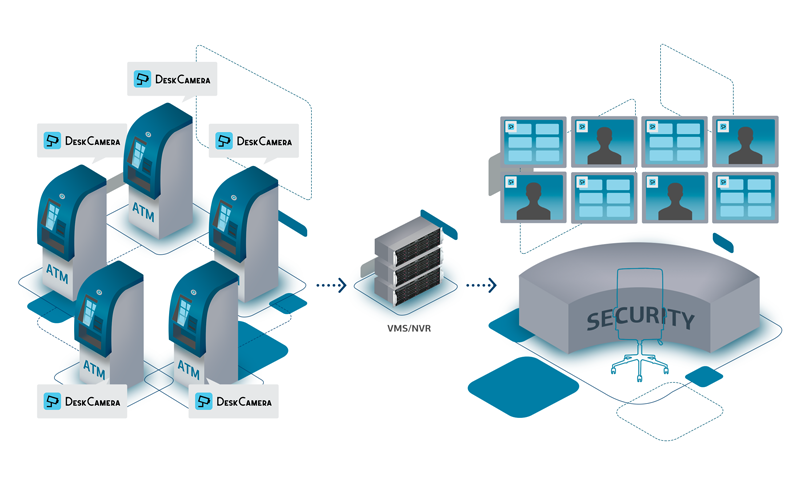 People from different industries use DeskCamera to record a computer media to VMS